The Epicenter of Luxury & Convenience
Find Your Place
At The Harrison, you'll find an oasis in our meticulously designed courtyard that offers a plethora of outdoor amenities to enhance your lifestyle. Enjoy the art of outdoor cooking with our state-of-the-art outdoor kitchens. Challenge your friends to a game of ping pong, foosball, or cornhole in our vibrant and engaging outdoor game areas. Unwind and socialize around our cozy fire pit lounges, where you can relax and enjoy the warmth of the fire under the stars. Our resort-style pool with a lap lane is the perfect place to take a refreshing swim or get in some invigorating laps. Lounge poolside and soak up the sun in our comfortable poolside seating, surrounded by lush landscaping that adds a touch of serenity to your outdoor experience.
Inside our expansive 2-story clubhouse, you'll find a wealth of amenities that cater to your every need. Treat yourself to a private dining experience in our elegant dining areas, perfect for hosting special occasions or intimate gatherings. Relax and unwind in our stylish lounges or café, ideal for catching up with friends or enjoying a cup of coffee. Stay productive in our work-from-home business center, equipped with modern technology to keep you connected and productive. Keep up with your fitness routine in our state-of-the-art fitness center, complete with top-of-the-line equipment for all your exercise needs.
The Harrison's every detail has been carefully curated to provide you with the ultimate living experience. From the vibrant outdoor amenities to the upscale indoor spaces, you'll find the perfect balance of comfort, convenience, and luxury. Come discover a new level of living with us today!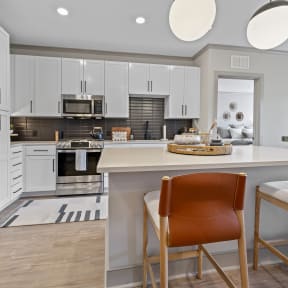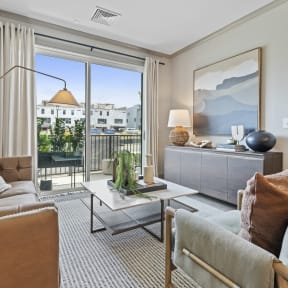 Floorplans
Everything you need for your everyday life.
Our floorplans are designed to cater to your discerning taste and provide you with the ultimate living experience. Step into our open floorplan layouts, meticulously crafted to offer a seamless flow between living spaces. Enjoy the freedom of flexible living arrangements, with options ranging from cozy studios to spacious 3-bedroom layouts.
Indulge in the finer things with our luxury finishes that exude sophistication and elegance. From sleek luxury flooring to high-end stainless-steel appliances, every detail is thoughtfully curated to elevate your living experience. Our floorplans also feature expansive windows that fill your home with natural light, creating a warm and inviting ambiance. Life doesn't just stay within the apartment home, however, expands upon the everyday conveniences of our courtyards and 2-story clubhouse.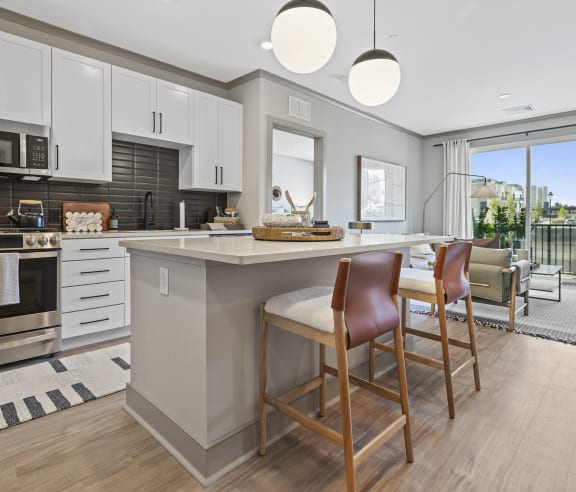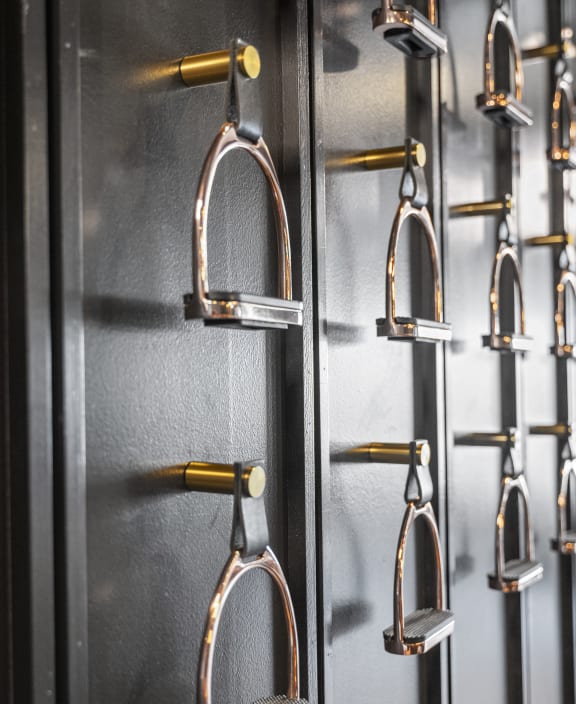 CONTACT US
Whatever you want to know, ask us